September 1st-did you breathe in and out deeply thinking about all that is September when you woke up like I did? Part summer and part fall, this is the month I love above all the others. Not just because it's my birth month. Regardless, I would adore September.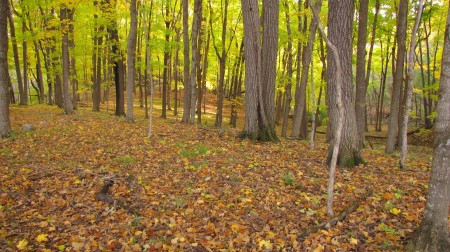 When I was learning to write in cursive, in elementary school (not last week), September was my most practiced and admired word to write. I still try to write it as much as possible as an adult.
The word just evokes sensuous feelings and the actual season can be filled with sunny days, a slight breeze (sometimes more than slight) and cool nights or cleansing rain showers that require a slower pace and an umbrella. The best time to have outdoor parties is now in my mind. Sept-ember. It makes me want to wander around an orchard, forest and winery simply taking autumn in.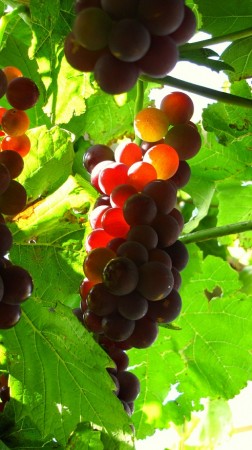 I'd enjoy a trip to the Oregon coast right about now to meet up with friends in a cottage by the ocean, with a patio and fire pit, waves gently crashing and sand beneath my feet, wrapped in a blanket with simple picnic plans and seafood aplenty on the menu, venturing to nearby towns and snapping pictures along the way. That would be my coastal September.
My Midwest September means bonfires in the somewhat chilly evenings, hay rides, apples (!), squash, pears, sweaters to keep warm (I have and collect wraps like they are platinum), mosquito-free camping, progression towards the leaves changing, a difference in the local produce and ultimately, I get that last hoorah before the winter doldrums. October and beyond tend to put me in a funk until November 24th which is our anniversary (2 years this year) and then I return to despondency.
What does September mean to you?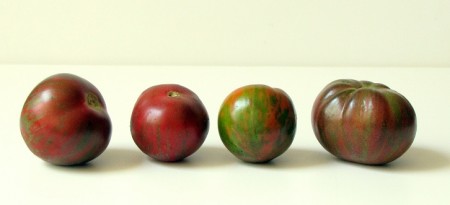 Food tastes better in September. With the transition of the harvest fast approaching, what I prepare also changes. I make cozy meals no longer in need of being summer appropriate. However, if I choose to, I can prepare what is left of the summer produce before it disappears. In my opinion, that allows my cravings to be met from a larger array of ingredients and more experimentation in my recipes, thus making food taste better.
To go with this pleasant, mellow time of the year, I'm going to provide my go-to recipe for roasted tomato sauce since tomatoes are plentiful right now. This is a great sauce to freeze for a few months and pull out when those doldrums have arrived.
Oven-Roasted Tomato Sauce
Ingredients:
1 lb. fresh tomatoes
3 cloves garlic, smashed
1/3 cup onion, thinly sliced
3 sprigs of fresh thyme or 2 tbsp dried thyme, dried oregano, or dried basil (your choice)
dash of red pepper flakes (for oomph)-optional
olive oil over the top
coarse salt/freshly ground pepper
Preheat the oven to 350F. Quarter large tomatoes and halve small tomatoes. Place them on a baking sheet or in a deep casserole dish in a single layer. Place the garlic, onion, herb and optional flakes over the tomatoes. Drizzle with olive oil and season with salt and pepper. Roast for 1 to 1 ½ hours, stirring halfway through. Remove when the tomatoes are very soft and basically mush. The scent should be amazing by now.
Discard thyme sprigs if using those and cool the tomatoes. In a blender, food processor or food mill, crush the tomatoes to a sauce (whatever consistency you like). You can use immediately or freeze. If freezing, allow the sauce to cool and then place in freezer bags. This will keep up to 2 months. To take it to another layer for the adults, simmer the sauce with white wine on low heat after you thaw it. The taste of summer can live on.