My husband and I move into our first house in a little more than a week. What? That's crazy talk. The scene around the apartment looks like this in multiple areas…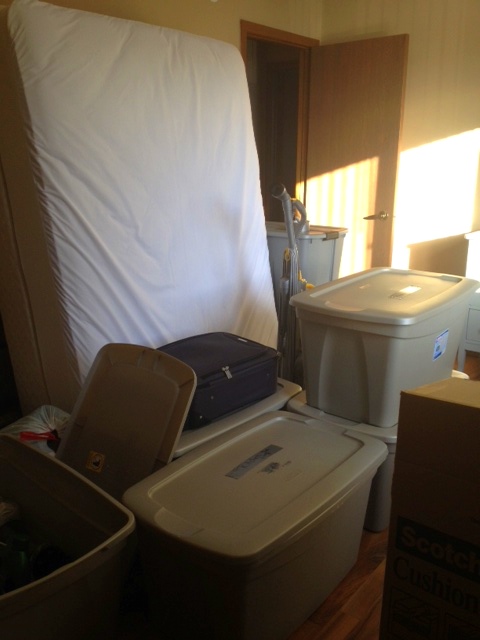 While the view outside is like this…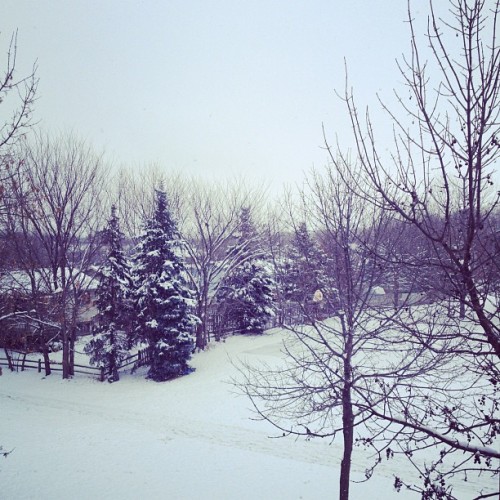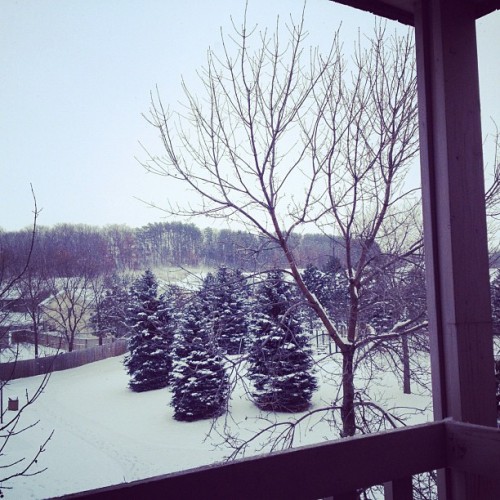 Not too many aggravating snowy circumstances getting in the way just yet. I'm actually a little melancholy. I like this view. The view from our front window in the house will be of the house across the street.
But with that view comes the beauty of being in our very own place and all the ideas we have that will become realities and all the things to create and how long it's taken us to get to this point and all that annoying paperwork for the rural development loan…just wow.
And I think about things like someone purposely flooding two laundry rooms in our apartment complex this past weekend, causing the fire alarm to sound outside of our door and a lot of damage, on what was a pleasant Sunday evening. Things like that snap me right out of any sentimental feelings here and I'm grabbing my coat, tossing a "sayonara" to the door.
Being busy with the house helps keep the gloomies away (did I really just say that) since we will not be spending the holidays with family for the second year in a row. Getting wrapped up in the holiday season isn't happening so much for us. It just feels like winter. I have a theory that this will not help the whole "winter lasts too long, where is spring in Minnesota" thing later on. Just as I claim to be busy, I'm reminded of the times these past few weeks where I was doing this….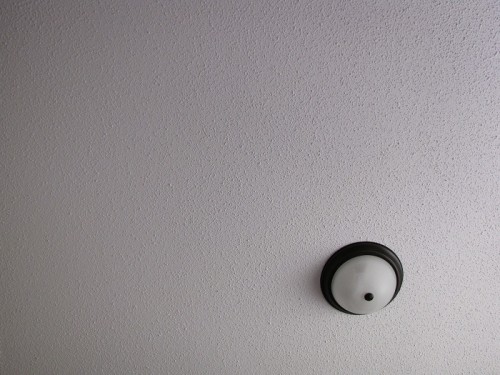 because nothing more can be done until it's go time.
So we don't have any decorations up. None whatsoever. Even after my mom sent us a special ornament to commemorate our first house. I have plans for it, mom, and the flowers you made me using this tutorial I found on Pinterest. My mom is awesome.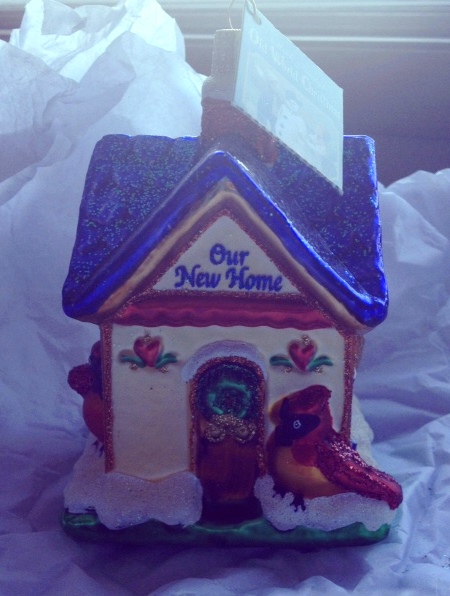 As is this recipe. I've posted my love and a great recipe for Panzanella Caprese (bread salad with tomatoes and mozzarella in this case) which is more for summer but when I saw this version in Better Homes and Gardens, I thought it would be perfect for fall. I made it maybe a month ago and forgot to share. But the point is that I am passing on the goodness now.
This is great for us olive lovers. I suggest using quality balsamic vinegar and olive oil-it really makes a difference. Next time I might add some dried herbs to the bread before toasting but it's not necessary. The bread soaks up all the dressing then you grab a bit of olive and tomato on your fork and you get one delicious bite…the best part being that you get to keep doing that to your heart's desire. Bite after savory bite.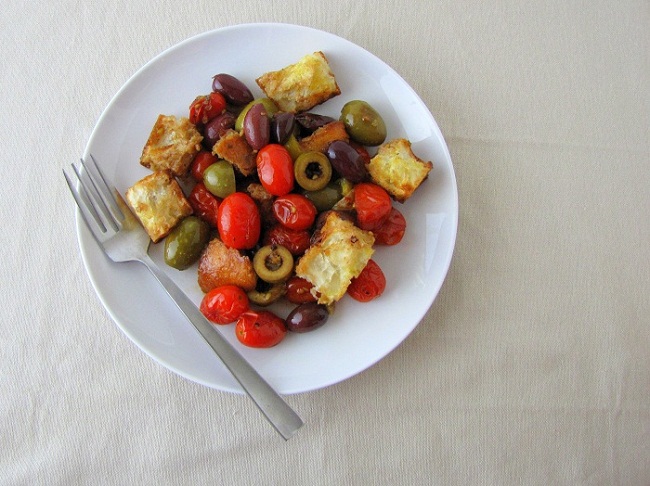 BHG calls it roasted tomato-bread toss but we know its name is Panzanella or Ms. Bread Salad if you're nasty (Janet Jackson song reference).
Roasted Tomato and Olive Bread Salad from Better Homes and Gardens
Makes 8 side dish or lunch servings
Ingredients:
2 lbs. cherry or grape tomatoes (about 6 cups)
6 cups torn or chopped baguette pieces or Italian bread (12 ounces)
2 to 3 tbsp olive oil plus 2 more tbsp olive oil
½ cup pitted Kalamata and/or green olives
2 tbsp balsamic vinegar
4 cloves garlic, minced
salt/freshly ground pepper
Preheat the oven to 375F (originally 400 but that seemed too high for the amount of time for cooking) and position one rack in the upper third of the oven. Line a rimmed baking sheet with parchment paper. Wash and dry tomatoes then arrange them in a single layer on the baking sheet. Place the bread pieces in a large bowl and toss with 2 or 3 tbsp olive oil (maybe some dried herbs). On a second rimmed baking sheet, arrange the bread in a single layer.
Roast the tomatoes on the upper rack and the bread on the lower for 20 to 25 minutes. Keep an eye on the bread so it doesn't burn. Toss the tomatoes and bread once halfway through cooking. When the tomatoes are wrinkly and begin to split, remove and when bread is toasted remove it as well.
Add the bread and olives to the tomato pan then add the remaining 2 tbsp of olive oil, balsamic vinegar, garlic, salt and pepper; toss gently and allow the bread to absorb the liquid then serve immediately.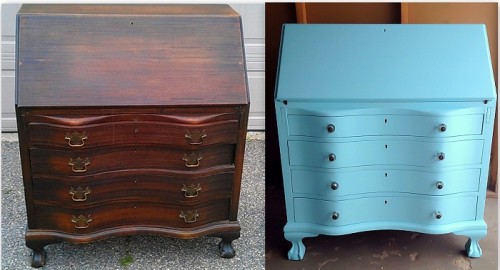 By the way, we finished another client order and wanted to share the before and after. Robin egg blue antique secretary with crystal knobs on its way to St. Louis this weekend.