Have you noticed I've turned into an Instagram snob for my photos around here and on my our other blog? I have two accounts. One for private use where I take the blog pics (and not reveal them until I post…or can't wait and share on my personal facebook wall) and another for public that I haven't been on in quite some time where I follow and have some followers. Sad to say, much like twitter, I don't use those resources to their utmost capabilities. It's not a priority for me.
Pretty much all of my pictures have been using the app since I got my iphone in the fall. I'll tell you one thing-maybe more than one-I love it, it's not so good for submissions/acceptance on the food sharing sites (Foodgawker, Tastespotting, Tasteologie, etc.) i.e. getting your work recognized and I'm ok with that. The ease of the app suits my lifestyle these days.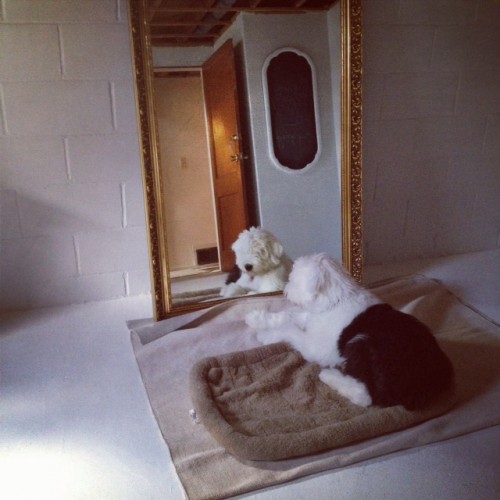 We never find ourselves without something to do around the house, be it evenings or weekends, for the renovating of this first house of ours, for the furniture refinishing business (going well still) and with our pup, Henry, an energetic sheepdog. He's 5 months old and getting to be a big boy.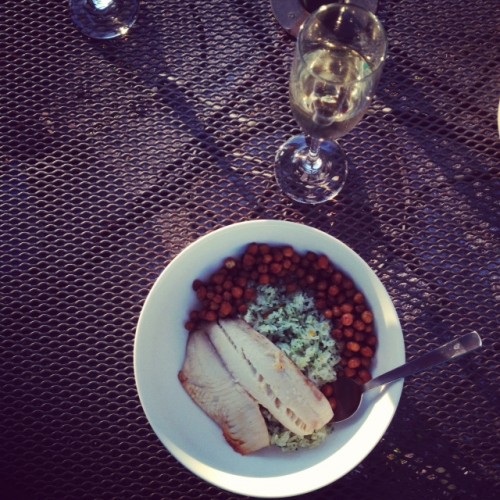 My husband and I find ourselves dining between 7 and 8 in the evening which is odd for the couple we used to be. That was more snack time. I'm a night snacker…or I was. My time is more laid back and if I can say so, I think I'm knocking out some of the best dishes to date, spur of the moment, versus some of my planned meals.
Life is good and getting better. Sure I miss my grandpa so much that sometimes I stop to cry.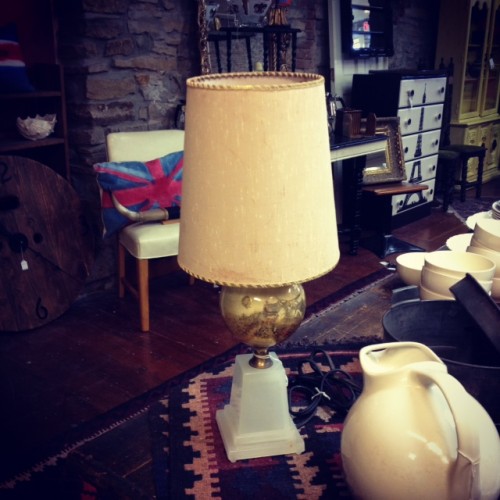 But I also find the joy in small things like I've never done before-I said I did but not to this level. Finding vintage or antique collectibles at a thrifty price has become the rush I absolutely will not let go of ever in life, trips to the dog park are wonderful, seeing Henry's sweet face running around while my husband holds my hand along the trail while telling me about his day, watching what flowers and plants pop up around our yard (a little present from the previous owner), the way the backyard looks at dusk, dancing to 60's oldies while preparing dinner. It makes my world.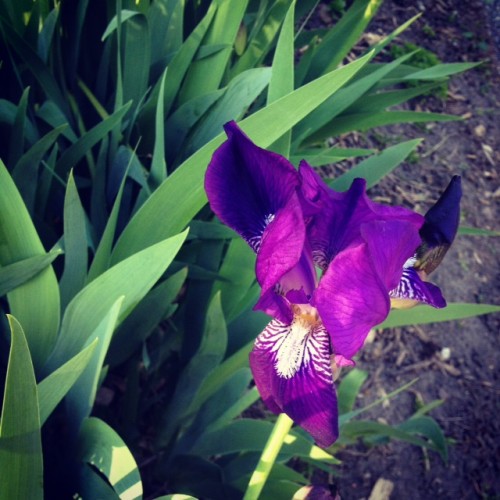 Finding quality recipes to make from trusted sources helps. Less or no stress cooking. Heidi Swanson from 101 Cookbooks is one of those sources. She's no stranger to this site. She doesn't disappoint. Strawberries are making their appearance in markets now. They were early and I was thankful. Roasting the berries with maple syrup, balsamic vinegar, an optional dash of port wine and only a few other natural ingredients gives you this amazing treat. On ice cream, toast, cheese, sandwiches, alone.
Roasted Strawberries from Heidi Swanson's Super Natural Every Day Cookbook
Makes about 1/2 cup
Ingredients:
8 ounces small to medium strawberries, hulled
2 tbsp maple syrup
1 tbsp extra virgin olive oil
1/4 tsp sea salt
1 tbsp port wine (optional but recommended)
A few drops balsamic vinegar
Preheat the oven to 350F. Use a rimmed baking sheet-you don't want the juices to run off in the oven-and line it with parchment paper.
Cut the berries in half. If they are on the big side, cut them into quarters. Add the berries to a large bowl. In a separate small bowl, whisk the maple syrup, olive oil, and salt together. Pour this over the strawberries and gently toss to coat. Arrange the strawberries in a single layer on the baking sheet. Roast for about 40 minutes, just long enough for the berry juices to thicken, but not long enough for the juices to burn. Watch the edges of the pan for burning.
While still warm, scrape the berries and juices from the pan into a bowl. Stir in the port and balsamic vinegar. Use immediately or let cool and store in the refrigerator for up to a week.