For this 'fond of" Friday, I would like to point out a newer website, Tasteologie, posting inspirational food and food related content (similar to Tastespotting and Foodgawker but with its own spin). It's my current obsession and I thank them wholeheartedly for being so kind and supportive of some of my submissions. Love this site (and their connected NOTCOT design sites)! Please check them out.
My nephew Nolan is 3 months old today. Whoa, slow down, Papa Time. He's all smiles, a little charmer and has extremely long lashes like his parents. I miss him (and the fam), think about them every day. I'd do anything for a smile from that little guy. My stalker tendencies have come out and I gaze at Nolan's pictures throughout the day. Can you blame me?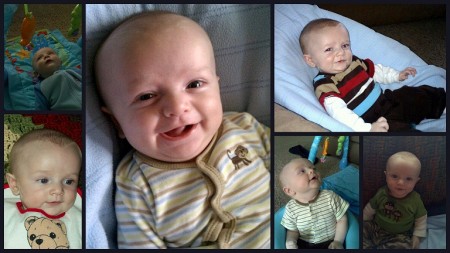 Happy weekend! By the way, we found a house that could possibly fit the bill (needs a ton of work but minor things) that I spoke about last week. Our weekend is focused on house hunting, comparing banks and a little trip to Red Wing (Minnesota) for some shopping and dining along the Mississippi River. Cheers!
*Update: That house is cash only and has no plumbing or electrical….which would've been nice to know in the beginning. Another house fail. Bummer.