Do you remember Ink Gum from Pee Wee's Big Adventure or the Cup O' Pizza from the Jerk (both movies)? Well, sit down for this…they don't exist. They and 8 others are in the article Top 10: Fictional Movie Food and Drink from Noah Galuten at LA Weekly. I can stop my search for the ink gum now. My dreams are crushed.
Mother's Day is Sunday. I know I haven't talked about it but I will not be around my mom or any ladies from the fam. Sending my sis her first card made me all tingly and emotional. Missing most of her pregnancy has been hard; it's a sensitive topic for me. I feel guilty not being there or able to do anything.
Last year, we bought mom a dresser/changing table for the spare room (the one we stay in while home) and this year my sister is providing the baby that goes on top of it. Ta-da, happy momma's day!
I would make my mom something tasty if I were home. All I can really do is say I love you, mom and I hope you have a great day! Tell the grandparents we said hi and that we'll see them in August…I know my parents will probably be going there to drop off a gift and love on the moms. Mom and dad's day, on both sides, were big celebrations when I was younger. Grandpa would grill, grandma would cook and we'd sit around for the gift giving time and then, go out and play or sit and talk in the living room. Many of our family videos fall on one of these days with many embarrassing things captured for as long as the videos last.
What are you doing for mom's day? Just an idea for a gift- leave mom alone for most of the day to do whatever she wants, especially if she has young/adolescent kids. I suspect this could be what she REALLY wants.
She may not know it but she might also want: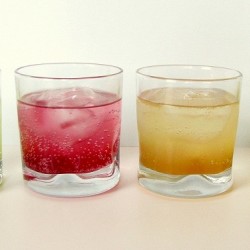 A spritzer drink (with the alcohol)
Buttermilk pancakes with strawberry sauce
Rosemary baked eggs (one of my favorite breakfasts, dinner, snacks, lunches)
Pureed strawberries with whipped cream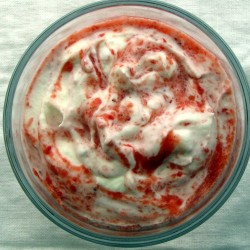 Get the kids involved to make chocolate and peanut butter no-bake cookies
Oatmeal chocolate chip cookies
I would want warm chocolate pudding cake with ice cream (easy)
For a salty/sweet combo, try pretzel crust banana cream pie
The mom in your life might like savory dishes better or make both, sweet and savory for the day. Cover those bases; show your appreciation and love. If you have children and are giving mom a break, you're going to need to feed the family and the momma. For the grown children, there could be a brunch or dinner. For these situations, here are my suggestions: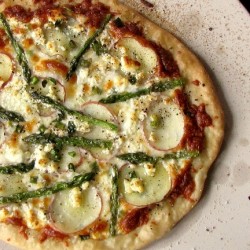 Jamaican chicken curry with rice
Chicken in white wine stew (the alcohol cooks off but leaves a wonderful level of flavor behind)
Chorizo and mozzarella pizza casserole (this is great for kids and adults)
Bacon, Gruyere and cheddar mac n' cheese (adult and kid hit)
Smoky shepherd's pie (watch the cayenne if you don't like heat and for the kids)
Baked shrimp in feta-tomato sauce (great dinner with older kids)
Garlic baked shrimp (make a large portion)
Asparagus, potato and goat cheese pizza (kids WILL like this and so will mom)
Mashed potato, bacon and cheese pizza (you know you'll like this)
Panzanella caprese (bread, tomatoes, and mozzarella salad)
Roasted fingerling potatoes with smoked sausage
Green posole chicken soup (great for a family gathering-make a large batch)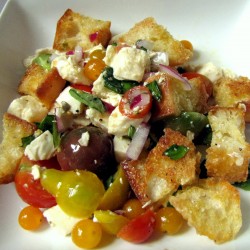 For more ideas, check out my right sidebar (towards the bottom) in the category section. I hope your mother's day is fantastic. Give your mom a big smooch and tell her you love her.