First, happy 60th birthday to my father-in-law yesterday! We hope it was a brilliantly wonderful day.
We played house over the weekend for our friends. Greg and I handled the pet care as well-a sweetheart of a dog, an ornery cat, chickens, roosters, chicks (chicken and turkey), koi fish, the squirrel they cared for since babyhood and tons of birds (including bright yellow/orange orioles, woodpeckers and hummingbirds). Well, some of them took care of themselves but we had a nice time watching the entire crew especially the dozens of bird varieties feeding and fighting on the other side of their front window.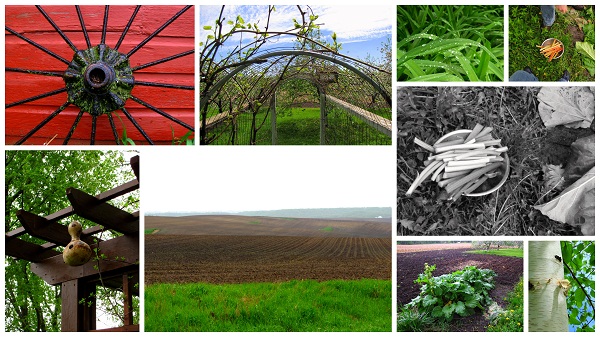 It rained quite a bit then the sun finally came out just before they arrived home. But the good times didn't end there and the grill was brought out again; wild asparagus was picked (we made brats and sausage in the rain the night before with leeks and potatoes) and soon we found ourselves with great company, food and homemade wine til nearly ten o'clock at night. It was a great weekend in the country.
We sat and watched the chicks warm themselves under the lamp and peck their meals in mass chaos fashion with a few being stepped on by the taller turkey chicks (poults). A tiny peep would result but all was well. It was the best weekend we've had in a long time. We raided the garden for rhubarb (I'm freezing a large amount) and some hardy winter onions on top of the eggs we collected the evening before. We were told to raid the large freezer so we left with spicy beef stix, sausages (all made locally from their hunting expeditions), their sauerkraut and strawberry/apple jam. Lovely.
Sunday we were nearly wiped out by a tornado while on the hunt for a credenza in Minneapolis. Once again, I made us chase a craigslist find at a vintage furniture store. There was a small amount of pebbled-sized hail before we left town and then it was pleasant weather until we arrived in Minneapolis. We were too late to get the credenza we liked so we thought about making two white dressers into storage. With further thought, we realized they were overpriced for the amount of work both needed. I left with a large mirror at a nearby antique store. Haggling for a lower price, the mirror was a steal. It's as big as me and will look great paired with an eclectic/modern/vintage mix that is our style.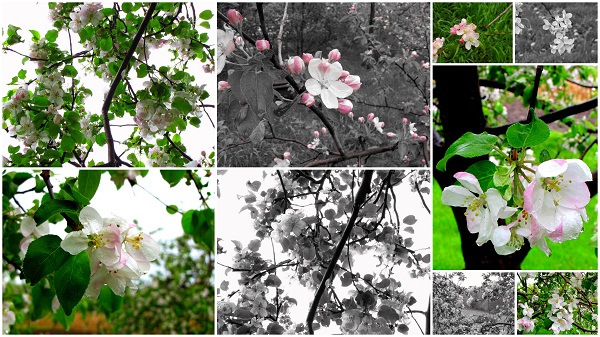 While in the area, Greg and I dined at the Mill City Café in the art district (the art fair was going on) but after our delicious meal, our trip was cut short when the tornado sirens sounded the second we stepped out the door. The rain was pounding our umbrella-less selves on our lilac tree covered path to the car…yes, I did stop and smell the flowers even with sirens sounding. We sat trying to check out the radar on Greg's phone. The decision was to make a dash to a southerly town when it let up which turned out to be a good idea with sunny skies welcoming us within five minutes out. We will be back to Mill City Café-our server was delightful, the atmosphere was welcoming and it had reasonably priced tasty drinks and dishes. Such a great weekend.
Now it's time to focus on the move that is this weekend. I can't believe it. We've lived in this apartment for over two years which doesn't sound like much but in eight years, we've never lived in a place longer than a year. I'm a tad melancholy.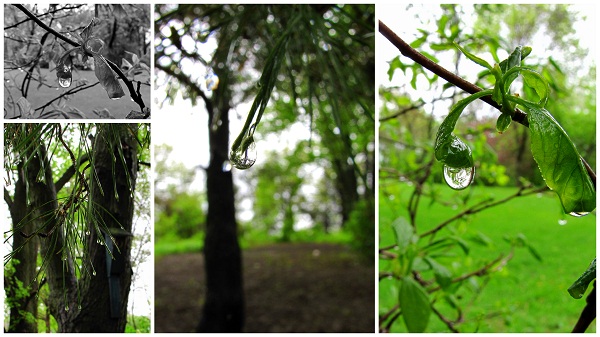 The apartment is a mess. I have large totes marked 'garage sale,' a few more marked 'storage' and a few marked 'empty' meaning remove these items and re-use the tote to get the small things transitioned to the new apartment Friday.
About the new apartment…it's not the studio. Signing on for a 2 bedroom sounded like a better decision with the lack of decent homes coming on the market. I couldn't stand the idea of moving from the studio to yet another apartment in the fall after more failure to find a house.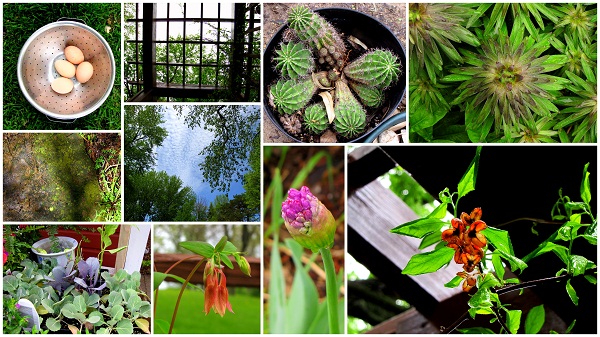 The winner is a newly remodeled place that is very close to our first apartment (when we moved to Minnesota almost 3 years ago). It's odd because the old, first floor place is in the building next to our new, top floor space and we will be parking and driving by it all the time. It has nice-looking wood laminate flooring, painted walls in place of the white-ish we've always had, a dishwasher (yay), a balcony and a nice view of the park and trail on a month-to-month lease just in case a house catches our attention. We also have a garage and huge closets. Then there's a spare bedroom for guests which we've never had here. No more expensive lodging, family and friends! Hauling everything up each floor to the tip top will not be fun but we have some helpers lined up. My elbow is still acting up but slowly healing…6 weeks later and it feels like it did 3 weeks ago. I don't get it.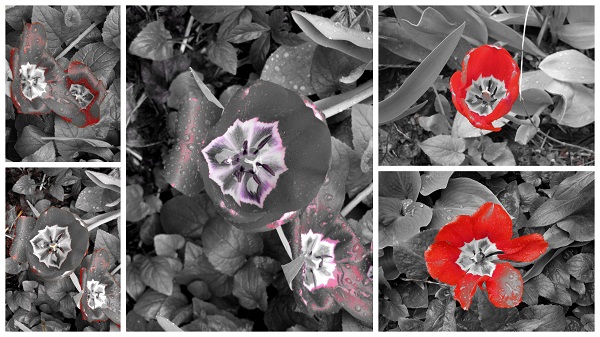 Umm, I'm completely out of it in terms of holidays and events, such as, farmers markets and fairs. My focus is on getting from one apartment to another, settling in, changing our accounts to the new address (such a pain), obtaining internet service, getting my wisdom teeth out, scheduling our trip home and then I can get "with it" and celebrate summer. Not until recently did I even realize Memorial Day weekend is the weekend we planned the move. Dur.
Today's recipe is one that I've had in my "to make" folder for over a year for the time rhubarb would make its appearance. The time is now. I came across the dish through Molly at Orangette who found it at Canal House Cooking (two interesting cooks forming part cookbook and part magazine in seasonal volumes). On my wish list. Molly used white wine but the original used red. I used Molly's version this round. There's almost always white wine in my kitchen.
Simple. Fragrant. Perfect alone (warm or cold) or on ice cream. It goes well with my thoughts about vanilla beans from last week. Going on my "must make each year when rhubarb arrives" list (in my mind). Notice there isn't a photo…it's not very attractive and it didn't stick around long.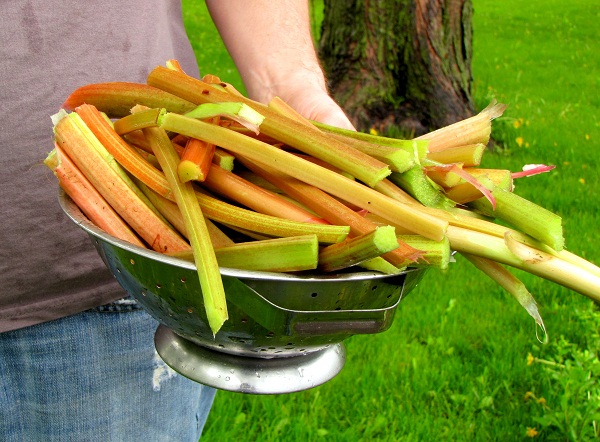 Roasted Rhubarb with Vanilla and White Wine from Orangette
Serves 4 to 6
Ingredients:
2 lbs. rhubarb, trimmed and cut into 3-inch pieces
½ cup sugar
½ cup crisp white wine
1 vanilla bean, split
Preheat the oven to 350F. In a Dutch oven or other oven-safe pot, add the rhubarb, sugar, wine and bean. Stir and bake uncovered for about 30 minutes or until tender. Stir halfway through. Remove and either eat after cooled on ice cream or alone or chill and enjoy.