Officially, I'm not back. Just checking in with an update about life. Still no word about the raise for Greg.
A sweetheart of a woman, Grandma Beeby, went to live with the angels last week on my sister's side of her in-law family. She was a 95 year old great great grandma and a kind woman that I met at my sister's bridal shower a few years ago. My sister and brother-in-law have always talked fondly of her so much that I felt I knew her. Many of her loved ones have been in my thoughts, especially my supporters/readers, Peggy and Lisa. Grandma Beeby was an accomplished, loved lady who led a full life. Please keep the family in your thoughts.
In case I am absent tomorrow, happy birthday to my brother-in-law Jared! I'm sorry you lost your great grandma. Give a hug to my nephew for me.
My last topic is Thanksgiving. It's in exactly a month-are you preparing? What are your plans?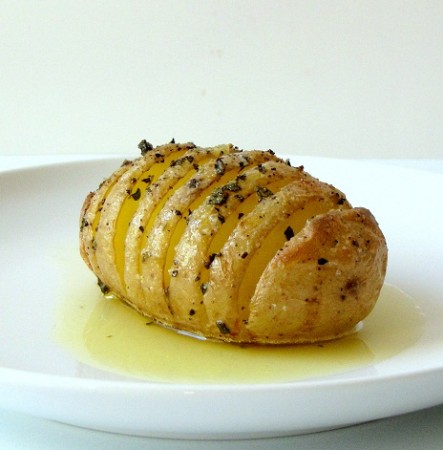 I was pleasantly surprised when my parents (and possibly my sister) said they could make it to Minnesota this year. This is spectacular news!
What I'm about to say might be shocking: the last two Thanksgivings were not joyful and I informed you that they were (gasp). We played host to an inconsiderate, immature, manipulative, ungrateful guest. I had to lie to not hurt anyone (it hurt us though)…then issues came out and I could no longer hold back.
This guest made our lives hell last year. (Obviously, we're no longer friends.) I didn't mislead you about the food, it was delicious and everything I said (I went back and checked) was phrased in a way that was correct yet more positive than the real-life events. For instance, I said his visit was "the taste of home" that we needed…the taste that we needed to remind us that a number of our pals weren't really our pals.
Another example would be that I said we didn't do much which was due to our guest complaining about going out. We did what he wanted (played video games) although Greg and I did have fun suggestions for activities every day with the utmost consideration for what this person would enjoy (like we always do when we have guests). I heard he complained about being bored when he arrived home both years he spent with us….which was only his own fault.
I was genuinely thrilled for this person when he told us about his lady friend and his plans to marry her. I have to admit that I was slightly excited because his general demeanor about relationships was skewed in a negative manner and resulted in his mocking of Greg and I (and a few other couples we knew). I thought his misery would subside and our relationship could go back to the happy times or continue forth in a more positive direction….didn't happen between the three of us. It seemed to have the opposite effect where he became more trapped in his way of thinking and now has someone to justify that behavior. To think, our first two years of marriage and celebration of that day were spent trying to entertain this guy. Not this year.
Greg and I attempted to think of a way to purchase a plane ticket home for this person after his second day, out of a week-long stay, of mocking our way of life and constant "compliments to our face and negative comments behind our back" behavior (sadly this was the norm for years with this person). Even then, I think he's what the kiddos these days would call a "frienemy." He posed as a friend but secretly loved when mishaps happened to us. There will be none of that this year… (shaking fist) unless my parents want to start something.
My focus is purely on having a great time and eating some amazing food this Thanksgiving without the drama and stress, well, less of it. We could end up eating pizza after complete failure in the kitchen and it would still beat the last two Thanksgivings.
These potatoes are on my list for this year's meal. You'll have to excuse me because I don't know their food history. The plan is to make two styles-savory (this recipe) and sweet (with sweet potatoes, brown sugar and butter). Seriously good with an impressive appearance minus the difficulty.
Hasselback Potatoes with Garlic Butter Sauce
Makes 6 potatoes
Ingredients:
6 baby gold potatoes (about 1.5 lbs.), washed and dried
olive oil to drizzle
2 tbsp fresh sage, rosemary, thyme or herbes de Provence (herb of your choice or combination)
coarse salt and freshly ground pepper
grated cheese of your choice-optional
Sauce:
2 cloves garlic, minced
3 tbsp butter
Preheat the oven to 400F. Line a rimmed baking sheet with aluminum foil and drizzle the foil with a light coating of olive oil. With two wooden spoons, set on the side of a potato, diagonally slice lengthwise, top to bottom, the potato without cutting all the way through. Do each one carefully and set on the baking sheet. The potatoes will fan out more during baking. (One of mine fell apart.)
Add the chopped herbs to some olive oil (probably at least 1/4 cup) and drizzle each potato with the mixture, being sure to place it in each slit. Sprinkle generously with salt and pepper. Bake for 40 to 50 minutes, checking them 20 minutes in to see if they need a small amount of oil if they are too dry.
Allow to cool for 5 minutes. Meanwhile, in a small saucepan, over medium-low heat, add the butter and garlic. Sauté until the garlic is fragrant and slightly golden, 4 or 5 minutes. Serve the potatoes drizzled with the garlic butter sauce and some optional grated cheese.