I'm in mourning today over my beloved wood cutting board. We bought it last spring at a garage sale-a large hunk of beautiful space built to do a lot of chopping. Greg, my "wood engineer' husband, did a few repairs but the dry air took its toll over the last month and a large crack grows ever wider as I type. A few moments of silence, please.
Alright, I need to find a replacement cutting board. I have a tiny plastic one that came with my cheapo college cooking set. That needs to go as well now that I think about it. Any recommendations?
My point of dropping in on a Friday is not for the return of "fond of" Friday but instead to share another simple lunch I recently made and loved. This recipe (along with the ones I suggest below) are not too bad on the calorie chart which is a big reason why I tried or created them. Earlier this week I discussed intently watching my calorie intake.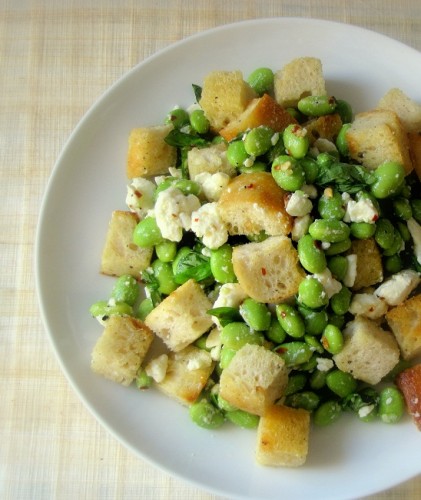 Any regular readers of this site know my love of a good bread salad-it's my preferred salad. Here are a few other lunch recipes I regularly turn to:
slow-baked tomatoes with garlic, mint and goat cheese on toasted bread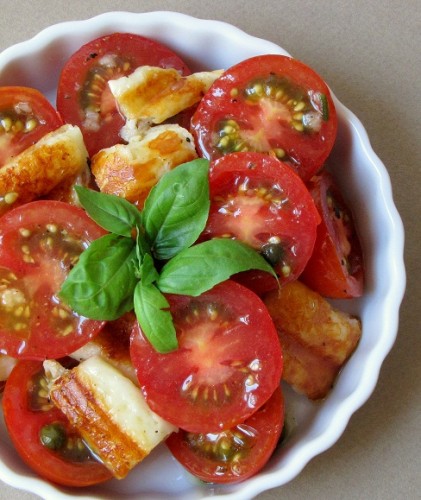 halloumi cheese and tomato salad in a caper vinaigrette
pan-grilled tomato and feta salad with lemon-caper dressing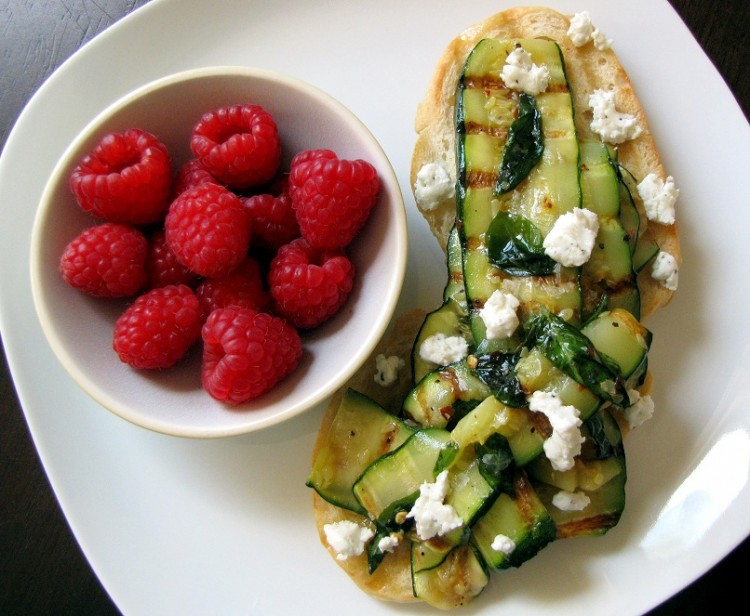 grilled bread with zucchini, goat cheese and basil (rave reviews from family on this one)
crab or tuna salad in avocado halves
panzanella caprese bread salad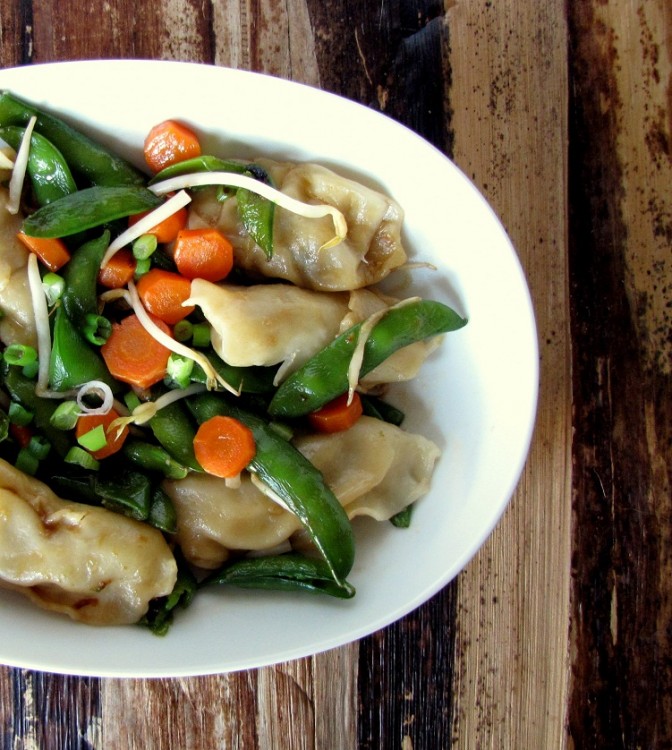 pot sticker salad with snap peas.
Every one of these recipes was impressive in flavor, appearance and felt decadent but was actually low in calories. (Watch your intake of the bread and cheese but don't deprive yourself.)
Before I share the new recipe, I know some of you may be saying edamame (soybeans), I'll pass. That would be a mistake. To pass the cute little pods or already shelled frozen beans at the store is a tragedy in my opinion. These little legumes are chalk full of nutritional goodies-the fiber content sells it for me along with their perky green shade. (Fiber helps keep you feel full longer.) I think if you're a fan of beans, especially lima, you should give edamame (pronounced ay-duh-MAH-may) a go. Time for the recipe….almost. Have a great weekend!
Edamame and Bread Salad
Serves 2
Ingredients:
12 oz. frozen shelled edamame (soybeans) or get them in the pods and shell them yourself for fun times
3 slices of your favorite bread for croutons, chopped into bite-sized pieces
coarse salt/freshly ground pepper
1 ½ tbsp olive oil + 1 tbsp olive oil
dash of red pepper flakes
2 tbsp feta or goat cheese
a few dashed of white wine vinegar
2 tbsp chopped basil
Preheat the oven to 350F. Toss the bread pieces with 1 ½ tablespoons of olive oil and a few grinds of coarse salt. Toast for 12 to 15 minutes or until golden croutons.
Meanwhile, cook the edamame according to the package directions. If there aren't any directions, cover the pods or beans with 4 cups of water, bring to a boil then reduce to medium for 3 to 5 minutes. Drain the pods and remove the beans from the shells if needed.
In a large bowl, toss the edamame, bread, red pepper flakes, feta and basil. In a small bowl, whisk 1 tablespoon of the olive oil and a few dashes of vinegar together then pour over the salad and toss. Taste for salt and pepper and then serve.