I'm still here. Just taking a breather. I think I deserve it. July 14th marks 4 years of existence for the Dabble. Yep, 4.
If you really want to know what's going on at my place, check out this post.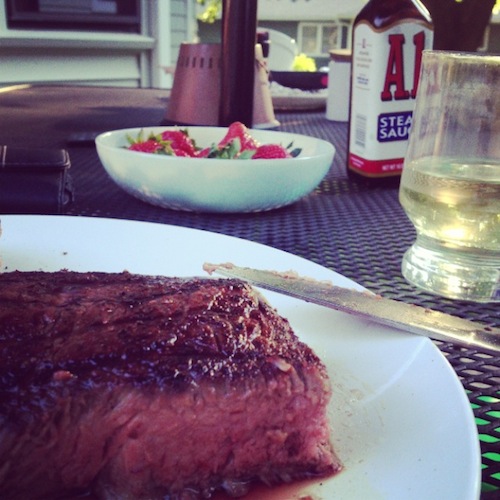 Oh and this was basically our 4th of July yesterday. A beautiful steak from Whole Foods, a few glasses of wine, ripe strawberries, sprinkler fun with the pups and Americana music after a trip to Minneapolis for some craigslist finds. Hope you had a great one and I'll see you around.