I picked an article to share this Monday morn that discusses the conflicting ideas about weight loss and obesity in today's society and the influence over the way parents raise their daughters: The Fat Trap from the New York Times.
This expresses the point that I've had in mind about voicing to young females how they should accept themselves for who they are/how they look and to be proud but that it raises concerns with the rising numbers of females becoming overweight or obese. Where's the middle ground? What boundaries are there? Why is there more of a weight stigma placed on females than there is on males?
During my hiatus from the dabble, a.k.a my 3 day weekend, I realized that I've been missing out on something refreshing, something I'm craving for this warmer weather- a chilled drink. Not a store-bought soda or pop, depending on where you live, something that quenches my thirst without being heavy and putting me in a fog…when moving doesn't sound fun.
No, I want something that energizes and makes me say "ahh, this is lovely and perfect for summer." You can sit for hours with a good drink and conversation, taking in all that is the warm weather (and humidity).
The entire week, I will be posting spring and summer drinks. Although, they will be non-alcoholic, you can easily incorporate gin, rum, and other liquors. The fizzy, bubbly drinks (Prosecco/Champagne, club soda/etc.) would be great to add as well.
This task might seem rather easy, too easy to post, but I feel like taking it on. I would like my website to help from the simplest idea to something more challenging in the kitchen. There are several versions and switching up the ingredients is certainly a possibility so like I always say, make it your own.
When making my list of drinks I wanted to cover, the first thought (my first drink every day) was coffee. Since the temps are warming, my apartment is filled with sun in the morning and can get pretty warm. On days like this, I make iced coffee.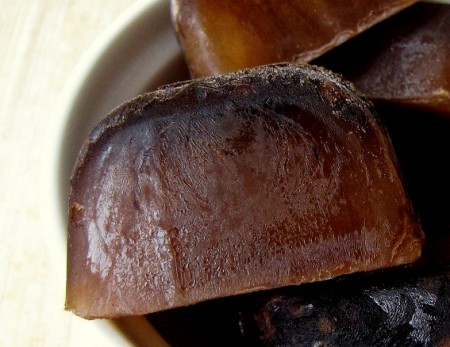 Simple, not the frappuccino/whipped cream/caramel topped version that I enjoy on a rare occasion but your basic coffee and cream/sugar…however you take it. There's a trick to it though. So maybe trick is the wrong word but I'm too busy sipping away to care.
Again, something simple but it makes a huge difference. Make coffee cubes with leftover coffee, so you don't dilute your drink. I make a large pitcher of this to cover a few days and unlike my hot version, I add cream, milk, or half & half and some sugar.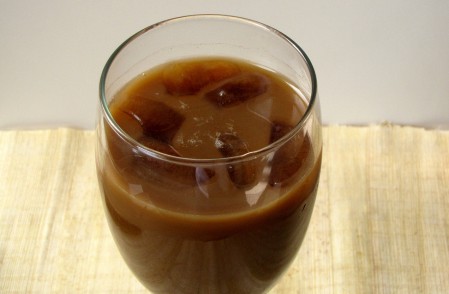 Iced Coffee
Coffee cubes: With leftover coffee (or freshly made), place in ice cube trays and freeze. This is the trick to iced coffee so that you do not dilute your beverage with normal ice cubes.
Make coffee as you usually do but double the amount of grinds. If you use a French press, as we do, press (given the usual amount of time to brew) and pour into a pitcher. Allow it to cool. You can either add the cream/sugar/milk/half & half (whatever you wish in the amount you desire) and place it into the fridge to chill or pour yourself a glass and add the coffee cubes to chill. I don't wait. Whenever you drink it, be sure to add the cubes. They are nice in a glass of milk as well. Simple and great for warm days.