With my 30th birthday coming up and Greg taking a week off, you probably won't hear from me for a bit. To really annoy, I'll catch you up on life at the Witkamps to make sure you won't miss me.
In case I'm not around, happy birthday to my mom on September 4th (the day before mine)! The mail carrier didn't pick up your card (still an ongoing USPS battle like the good old posts). USPS-100, Annie-0.
It's a good thing I'm taking a break because I'm running low on recipes to share. Not much has really knocked my socks off. And I try to share only those worthy recipes. I'm also not looking as thoroughly as I used to-there just isn't much time to take cooking into "deep thought."
"Deep thought" is focused on finding the right paint, hinges, drill bits, hardware, finding buyers, finding vintage pieces or making decor (been working with Frog Tape and spray paint a lot recently) for our etsy shop and a million other things. The next thing I know I'm plopping on the couch (on a good day) for 30 minutes or so with the hubs, glass of wine or beer in hand, before going to bed and falling asleep to HGTV's House Hunters then waking to do it all again. That's my week.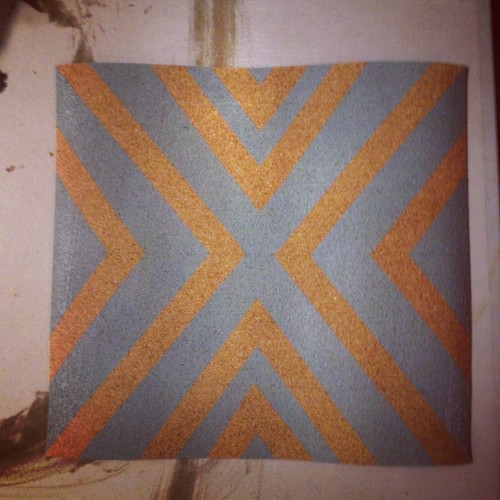 We've been taking breaks the last few weekends to work on putting more things in the shop. The shop has seen higher visitor numbers and sales so that keeps me busy. If I'm not painting, sanding, photographing something, I'm looking for inspiration for future projects then I try to find the supplies to make them become a reality. I'm a picky picker. This part takes a lot of time. Finding the right shape/style/era of furniture for a particular idea under $100 is the most difficult part…did I mention on craigslist? Then I do the same with all the components. Time/energy, gas, budget are always at the forefront of my mind.
Then food. I just want to eat something amazing after all that. But I find myself not wanting to prepare it. Jetson-style where it magically appears. Whatever I want. Put my head in a box and have it make what I'm craving. We eat out a lot these days which makes us wish there were more options in town. Grab something and make the most of the remaining daylight and dusk.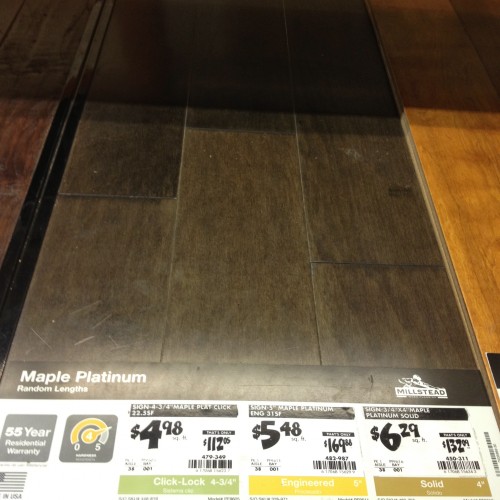 We took a trip to Home Depot for a breather this past weekend. We picked out a number of items to finish the house when it gets to that point. Tile, engineered hardwood flooring, doors, windows. I'm calculating how much we're going to need to get it finished in the next year and a half. That's when we'd like to move somewhere else or be in a position to do so, be it closer to the Twin Cities (and Greg's job) or another state. Exclusive info for you…our other blog supporters, the place I discuss all that jazz, have not been told (yet). Just the other day I wrote a post over there about the new-ish etsy direct checkout and the issues people are having . Anyone else having problems or concerns?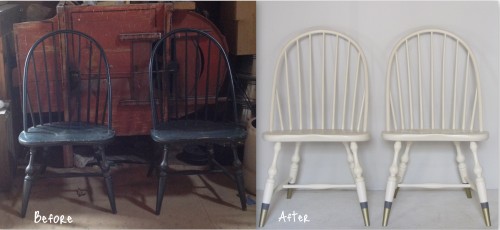 Stress over the yard has hit an all-time high. We're about to till up the backyard over "vacation." The long established, large, grassy area will be regraded, tiled for better drainage and then we'll try to sprout a new yard before it gets too deep into fall. After almost 5 straight months of work on it our season is almost gone and anything that doesn't happen will be pushed to spring. Maybe I should be grateful for that time to switch gears and focus on beautifying the area. Most of the hard parts are over outside. Should be a piece of cake…said only the dumb homeowners. I'm not really declaring that for the record. Wish us luck!
And because I adore you, here's a Dutch baby pancake recipe, baby. See you on the flip side…but don't flip these pancakes. Just bake in a preheated skillet and enjoy.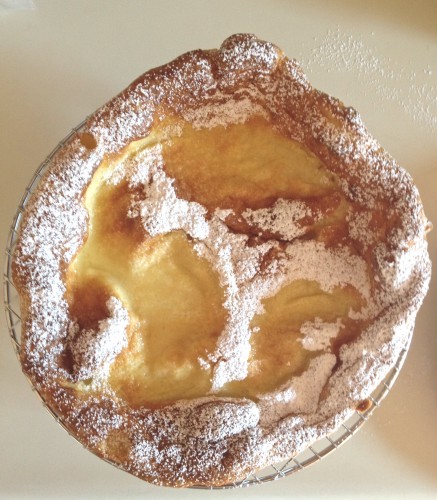 Dutch Baby Pancakes
Serves 2 or 1 very hungry person
Ingredients:
2 tbsp canola or vegetable oil
1 cup all purpose flour
¼ cup cornstarch
2 tsp lemon zest
1 tbsp fresh lemon juice or more
1 tsp salt
3 eggs
1 ¼ cups milk (skim is best n this for some reason)
1 tbsp butter, melted and cooled
1 tsp vanilla
powdered sugar to top
Place your oven rack in the middle of the oven and preheat to 450F. Brush a large skillet with the oil and place in the oven to preheat (until the oil shimmers which is about 10 minutes). Meanwhile, heat up your butter and let it cool. Combine the flour, cornstarch, zest, and salt in a large bowl. Whisk the eggs in another bowl until frothy and light, about a minute. Whisk the milk, cooled butter and vanilla into the eggs until incorporated. Whisk a third of the milk mixture into the flour mixture until there aren't any lumps then whisk the remaining milk mixture into the flour mixture until smooth. Pour the batter carefully into the heated skillet and bake until the edges are deep golden brown and crisp, about 20 to 25 minutes. Transfer to a wire rack and sprinkle with the lemon juice and powdered sugar. Cut into wedges if you'd like and serve. Top with whatever sounds good.