The kind people at Build A Sign handed me an offer I couldn't refuse. Free bumper stickers and magnets for the dabbler in exchange for a simple link. That was it and I got these bits of awesome…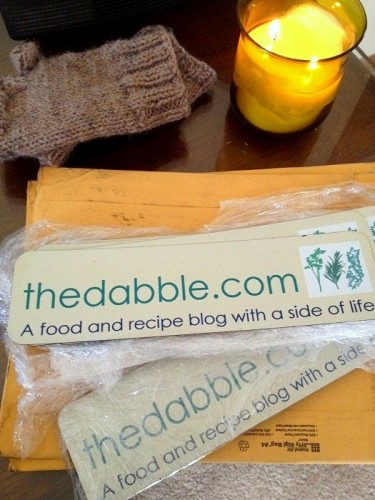 I created the design myself using their handy tool and in a few minutes bam, they came into existence. No worries though, they have many templates to choose from if you are not crazy about the idea of making your own. Great prices, nice company and a wonderful product. My family will be receiving these babies. They were so generous I will most likely have some left if you'd like one. Thanks, Build A Sign!
*The fingerless gloves in the picture were made by my mom at my request. Aren't they great too?