My parents and sister ("the middle one") are coming to visit in a week for a week. We're very excited around here and grateful because not only are they coming to spend some much needed quality time with Greg and myself but they are coming to aid us with some home improvement projects. The ones we absolutely must get done before our big move to Seattle.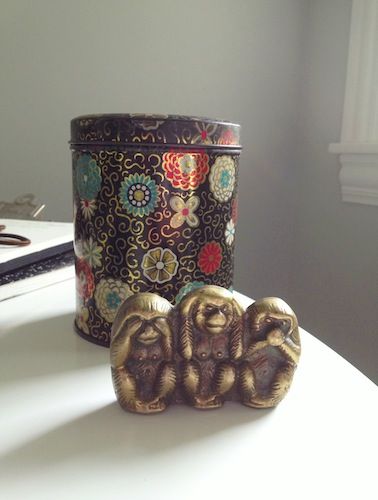 They are driving from our homestate of Indiana to Minnesota and hopefully avoiding the Chicago traffic by leaving around midnight where they will hit the Windy City around 4AM. It's the best way to avoid traffic. We once missed that timeframe and landed smack-dab in the thick of it which added a few more hours and sitting there looking at the city on the interstate, knowing we could not stop and that out of there we'd be in Gary…which we try to avoid like the plague. Our GPS once routed us directly through it and refused to get us back to safer roadways. It was scary and sad. It doesn't stop us from singing the song from the Music Man (one of Greg's favorite movies). It's "yay, we're in our homestate" followed by "lock the doors/what is that smell" then it turns into fields and smalltowns with McDonalds or Subways as our only dining options.
But yes, a visit. I feel guilty about having them come and the big plans are to work on the basement/basement bathroom. Thrilling stuff. I actually am thrilled to get moving on this. Fixing up the basement bathroom (so we have one to use when we renovate the upstair's bathroom) and tackling the other basement rooms are next on the list after a little landscaping and building a slat fence to hide the gas meter and window well. Just decided to build it one day out of the blue. I love it.
We've been busy and sick. Greg last Friday and I was on couch rest earlier this week with Nurse Vivi at my feet.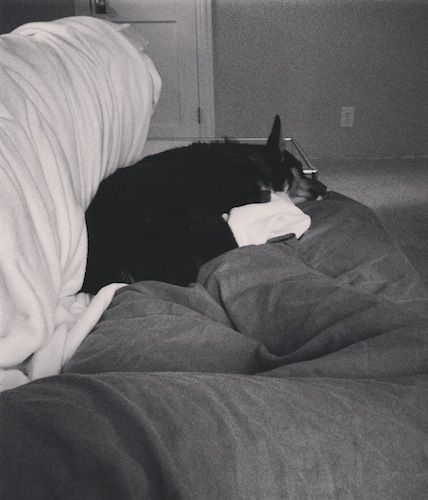 We have been collecting vintage and antique finds (like a free antique walnut spindle bed) for our etsy shop (which is empty because I'm still cleaning the items and snapping photos) and I find myself snipping the freshly bloomed peonies and buds. Parts of the house have their beautiful fragrance wafting through the air. I'm sitting by them now.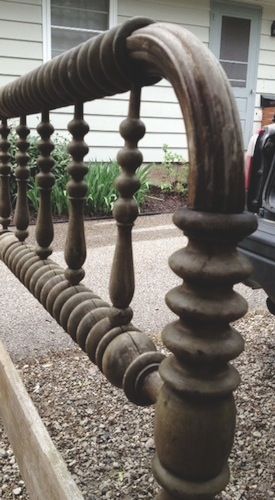 Then I made these kebabs. Something I came across at Food52 by inpatskitchen that uses what some call a "white" barbecue sauce used in Alabama. I hadn't heard of it but didn't doubt it existed. The white referring to the mayo-based sauce. It made for some moist, flavorful, grilled chicken. I love the addition of sambal oelek and added quite a bit but then I added Sriracha because, well, I just did and it finally reached the heat/flavor I was looking for although still not omnipresent or overpowering…but I like a lot of heat. The original recipe is great as-is. I did prep everything 4 hours ahead of chow time and used the sauce as a marinade as well as basted the chicken on the grill. This makes enough sauce, and is recommended, for dipping. Just reserve 1/2 to 3/4 cup for this purpose to avoid the woes of contamination with the raw chicken. I was good without the extra dipping sauce but then again, I'm still just not a mayo person. I like it but I don't seek recipes using it. I will take advantage of the stuff though because of its abilities, like yogurt, to tenderize and keep meats moister. Simple and delicious.
Alabama-Style Grilled Chicken Kebabs
Makes 4 kebabs (I only had 3 skewers but 4 would be about right)
Sauce Ingredients: (makes enough to reserve for dipping)
1 1/2 cups mayonnaise
1/2 cup apple cider vinegar
1/4 cup sugar (I used less-2tbsp)
1 tbsp sambal oelek (I used more plus Sriracha to my heat taste)
1/2 tsp salt
1/2 tsp pepper
1 clove of garlic, mashed
Whisk all the ingredients together, cover and refrigerate. Later reserve 1/2 to 3/4 cup for dipping or make more kebabs.
Kebabs:
4 boneless, skinless breast halves, cut into cubes
4 (or 3) skewers (soak wood ones to prevent burning)
salt/pepper, olive oil
sauce
Place the cut chicken on the skewers, season with salt, pepper and olive oil. (I took some of the sauce and marinated the kebabs for a few hours but you can immediately start your grill and baste them on there.) Start your grill to medium heat and oil the grates. Place the kebabs on the grill and baste, turning, until the chicken is done. Serve with reserved sauce.