I've never been much of a sound sleeper…as you might have noticed with yesterday's post about past work-related dreams. Since moving over a year ago, I seem to get all "antsy in my pantsy" or plain restless when it comes to the night. Last night was one of those times, being a Thursday night in our town means that bands play at a number of scenes near our place. I hear the music, I see the young college kids (I'm probably 4 years older than them at least) and I want to go out too. (I won't dwell too long on the bad renditions of many songs.) Greg, at this point, has long been asleep with thoughts of his early wake-up in mind.
That leaves me up and lonely at 10PM. I used to laugh at 10 as a bedtime and now I find myself with my head slapped against my pillow almost every night by this time. I am almost 27 and I usually tell myself "come on," as in get your buns out there but going alone is not appealing. The few people we do know here do not go out. They are much like us, or rather Greg, asleep at 10 or soon on their way. I feel bad for Greg because he tries to stay up on the weekends but I understand how hard it can be to get out of routine and back in. We usually go to sleep between 11 and midnight on the weekends although Greg usually has his head buried in the couch pillow before this and he usually gets up before 7AM, which is not how I prefer it and I wake up alone like most days. Granted, I have never been one to sleep until noon-I couldn't stand that, 8AM works for the weekend. The days of fun pillow talk and fighting are over, we are old now. He turned 25 and I am sailing towards 27….I am being sarcastic now, I know that sometimes is lost when you read things.
That said I had one of my all-time favorite snacks last night-homemade popcorn. The kind that requires oil and kernels and a heating element, which would be my Stir Crazy popcorn maker. Now this is a family tradition, we love popcorn with butter and salt and now, I also love popcorn with cayenne, butter, salt, brown sugar and a few other things. We even have a long running joke about how to eat popcorn; all fingers involved in a claw-like position all pushing popcorn towards our mouths. (Try it.) I came across this recipe at montcarte. I make it a bit differently (and easier).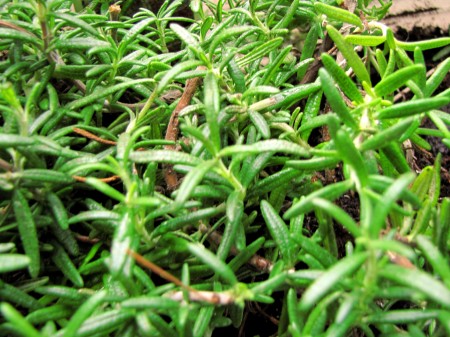 Sweet and Spicy Popcorn with Rosemary
Makes 6 cups
Ingredients
3 tbsp popcorn kernels (makes 6 cups)
small amount of canola oil (about 1-2 tbsp)
2 tbsp butter
1 1/2 tsp brown sugar
1/2 tsp cayenne pepper (more or less depending on your taste)
2 tbsp minced rosemary
salt
1 tbsp parmesan cheese, grated (optional)
Combine oil and kernels until popcorn is produced of course. Melt butter and then, add brown sugar, cayenne pepper, and rosemary. Add more cayenne if you like heat or add more brown sugar for more of a sweet flavor. (I go for heat.) Mix into popcorn. I usually fill a large bowl half way and add half the topping and mix and do it again with the rest. After that, add some salt and parmesan cheese if you desire. The smell alone drives me crazy.