*If you are not excited about my life update or about blood orange syrup, you might want to skip this post. I won't hold it against you and won't even know if you do.
Excuse my pardon last week. I didn't know how to explain or even begin to deal with it myself. The "it" being that we released our offer on that house. Yes, the house we fell in love with that held a tremendous amount of potential. The location was ideal and the idea that we would do the improvements ourselves (with plans to document the entire thing) brought joy to our lives. Plans were made for the house (see below). I found myself daydreaming about dinner parties, gardening and a room dedicated to all of the props, backgrounds, etc. for my food photography/blogging career.
For months, my passion was finding the perfect way to make it our own. I made moodboards for the décor (didn't complete them and thus it looks kooky below). I picked out furniture. I made lists (total list person) that contained what needed done, suppliers, how-to's, the order in which we'd tackle each job and so forth.
The only full bathroom needs a complete remodel- below were my inspirations.
Then last week arrived, supposed to be holding the bank's decision on our offer. Much like the first deadline, it was plowed over without word from a single person on the selling side. The listing agent seemingly dropped off the planet; our agent was frustrated. All of these things not unusual we were told. Decision time: do we extend the deadline again or sign the paperwork to let it go? You know how that went.
Weeks before, when we were apartment hunting for a new month-to-month lease, we realized how much we could save and/or pay off debt by living in a small studio for the summer. Greg and I made plans in the most upbeat and chipper way. We were downright giddy, folks. I believe that's when we planted a tiny seed in our minds to not get the house. Instead, we would search for a home in an increased price range that didn't require as much work-the reward for reaching our savings goal. The seed took root and nurtured itself into a large shrub. (I love the word shrubbery…probably thanks to Monty Python.) However, the reality was that we were going to see what happened with this house.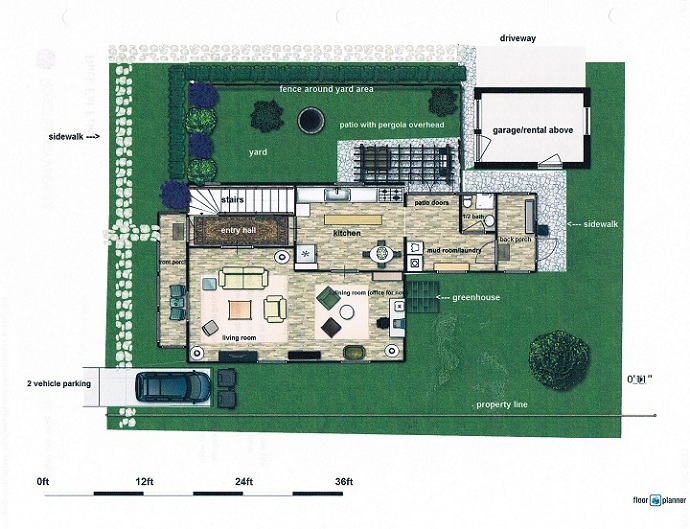 Since this is a short sale property (which are rather drawn out), I knew that the longer this decision went on, the more likely it is that the bank is waiting until they take full possession, then jack up the price (even though we are pretty much the only ones interested in the place) and either hope we increase our offer or that someone else comes along to pay the higher price. It doesn't make sense but that's often how it works. I knew that going in. I've watched the market trend in this region for years. Some of the homes entering the market right now are homes that were short sale listings but now in full foreclosure. They were previously listed without any interest and yet, came back on the market in the bank's possession at a much higher price. The bank wants to make as much of its money back as possible but no interest is no interest. They are delaying the inevitable and chance losing prospective buyers by jerking them around (ahem us).
Back to the house issue: it wasn't really the work but the money that went with the remodel. Some houses need quite a bit of help but not much money and some houses need quite a bit of work and quite a bit of money. We need the former rather than the latter. This house began to look like a lifetime ordeal and keeping to our goal of only staying in the state for another 4 or 5 years didn't fit. If Minnesota were our forever state, it would be a dandy set-up.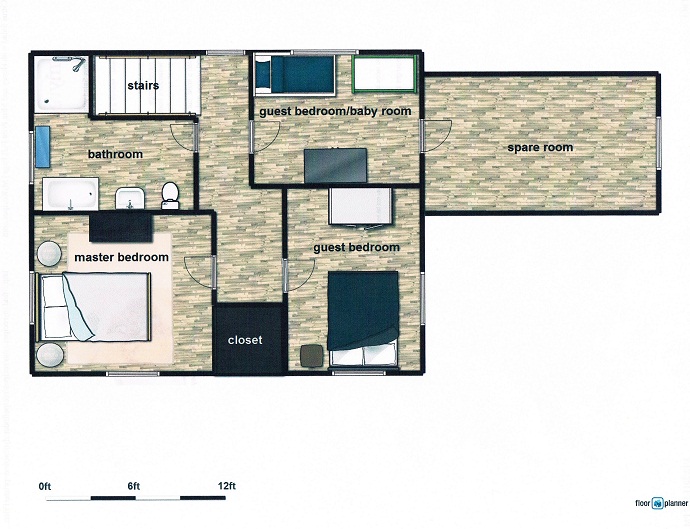 So we were at a stall-not a single house with potential or at a reasonable price since spotting this place in the winter. Suddenly, a house we'd come across online reduced its price and once again grabbed our attention. It's still above our range. Our fingertips can reach it (which reminds me of this Portlandia clip) but we do indeed need the next 3 or 4 months to save and pay off a few debts. This place doesn't need as much work and can be rented to students with permit and inspection. It has a large garden in a valley-like backyard and established roses with a workshop below the 2 car garage. It's lovely. It works better for us. There are two problems though.
The first being if it will even be on the market when we come back to it in a few months. We've verbally offered the most we could possibly do at this time but were told it wouldn't suffice. It has been on the market for a long time so maybe it will still be there and maybe the owner will realize it's listed at least $10,000 higher than she can get in this market.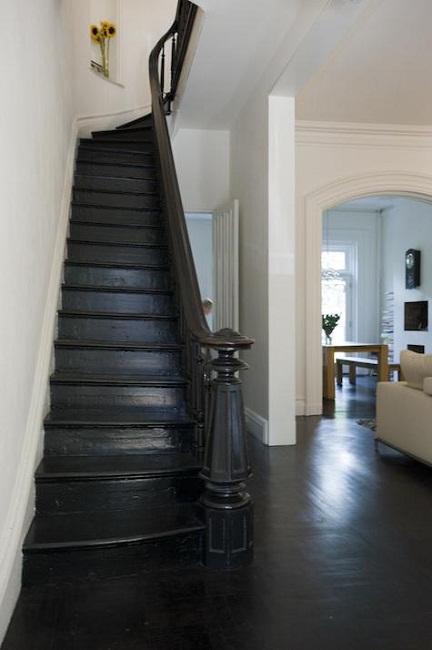 The other issue….my teeth. I recently had a visit to my dentist. I love my hygienist but every time I go, I leave feeling as if they think I have poor hygiene. I blame genetics-both in the dental and bad luck aspect because I care for my teeth as well as anyone needing absolutely nothing beyond regular cleanings and my mom seems to have the same misfortune. Going in, I knew I was due to have my wisdom teeth out and some crown work but I had no idea how much more dental work I would need over the next few months. Guess how much it will cost? Almost the exact same amount we intend to save living in the 364 sq ft. studio. When I calculated the numbers, I knew that it would be in that range because that's how things go for me. Negating any money we could put towards the plans that made us so giddy weeks before. Goodbye, house. Goodbye, money. Hello, tiny apartment and no exit strategy whatsoever.
The room attached to one of the bedrooms was going to look like this:
Browse by Space and Style- For Example:
That news caused me to spiral into a funk and thus, I didn't come back to this site last week. When my spunk is replaced with quiet solitude, it's a bad sign. Even at my most upset, I find passionate words to verbalize my displeasure. I felt defeated. Then the panic attacks began again. Sure, I'm not looking forward to my wisdom teeth removal in less than a month but it's more the money and 4, 5 or 6 other procedures after that bringing me to high stress. What if something goes wrong and it requires hospitalization (umm not able to afford health insurance)? What about all the money? What about our goals? How are we going to live in 364 sq ft again? (I'll tell you more about that later.)
Before anyone attempts to comfort me, I feel better. I forced myself to apply for a niche writing position in a metro magazine which I think would be more than swell. I received free products for National Egg Month (May). I'm in love with the new cooking store down the street. The weather was nice enough to hit the trails (it's now 40-something out again though). I've been making recipes that were a hit and I think we're going to be just fine. Life gets in the way of plans-we'll reevaluate the situation and come up with a solution like we always do. (I am still hesitant about the upcoming dental procedures but that seems normal.)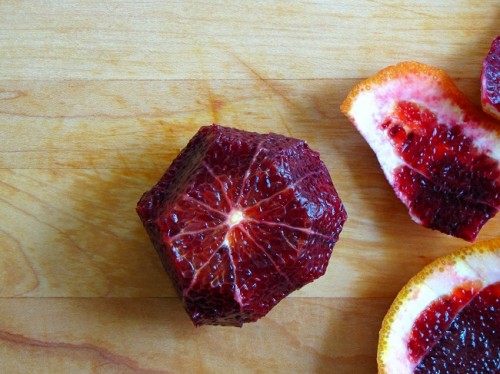 Forget that I paired blood orange syrup with speak of dental work. That just happened without intention. I took advantage of the blood orange season and made myself a spritzer with a few dashes of this syrup, some ice and club soda (add alcohol if you wish). Spring sipping at its finest. (Plus, it is so much better than my diet, caffeine free pop addiction.)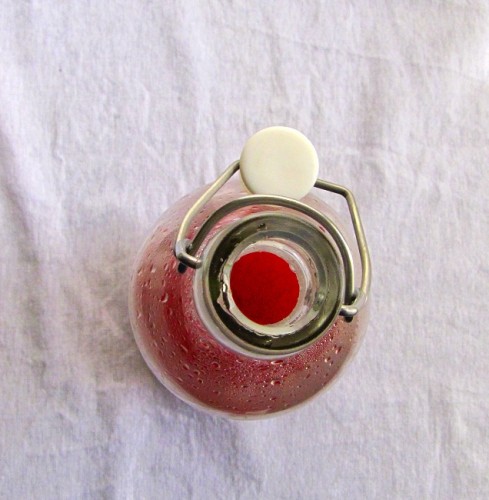 Blood Orange Syrup
Makes about a cup
Ingredients:
½ cup sugar
½ cup water
1/3 cup blood orange juice, strained (squeezed from 3 to 5 blood oranges)
Slice and juice the blood oranges, running the juice through a strainer, and then set it aside. In a saucepan, combine the sugar and water. Bring to a boil until the sugar is dissolved then keep it on the heat a few minutes beyond that point for thicker syrup. Remove from the heat when thickened slightly and stir in the blood orange juice. Cool and place in an airtight container. Keeps for up to a week. Add a few splashes with ice and club soda for a refreshing spritzer. (Alcohol of your choice can be added for more oomph.)